Enjoy unforgettable Signature Halong Cruise for 2 Days And 1 Night!
Discover the incredible scenic views and fantastic Gulf of Tokin like Halong Bay, Lan Ha Bay, Bai Tu Long Bay and much more. Book the Signature Halong Cruise for as low as $316 per person for 2 days and 1 night. Rates: 2 Days / 1 Night: Signature Junior Suite • 1 pax/ cabin: $316 • 2 pax/cabin: $375 2 Days / 1 Night: Signature Senior Suite • 1 pax/ cabin: $375 • 2 pax/cabin: $427 2 Days / 1 Night: Family Suite • 1 pax/ cabin: $483 • 2 pax/cabin: $538 • 3 pax/cabin: $783 • 3 Days / 2 Nights: $231 per person What You Can Expect: Signature Cruise 2 Days/ 1 Night Day One Your transfer vehicle will collect you from your hotel in Hanoi and convey you to Halong City. You will be taken on our excursion boat from the wharf and make your way out onto the bay to board our luxurious craft, Signature Cruise Halong Bay. You will be welcomed aboard and greeted with a complimentary drink. Our Crew will conduct a compulsory safety procedures session and then you are free to check into your cabin and freshen up. Take some time to have a look around the vessel or watch the magical landscape go by. As we begin to cruise through the bay a special lunch of fresh seafood and an assortment of appetizing favorites will be served. Dining on a luxury junk with fine food and drinks doesn't come much better than this. You won't get a better view in most restaurants around the world. After lunch we set sail for Bai Tu Long Bay passing the towns of Hon Gai and Cam Pha, extraordinary limestone karst landscapes, Oan Lagoon, Teapot and Monster Head Islets. Explore Vung Vieng fishing village by local rowing boats or kayaks to discover the interesting daily lives of its inhabitants. Saigon Cruise Halong Bay will stay close to Hang Trong Islet for the evening. Our Vietnamese cooking class is a great way to learn how to prepare delicious appetizers and our expert chef will guide you through the process. Dinner tonight is a scrumptious a la carte delight with a range of different options guaranteed to please everyone's palette. Witness an unforgettable sunset over the bay and layback on the sun deck for some splendid star gazing. Relax with an exotic cocktail or whatever takes your fancy. Our bar has a wide range or wines, beers and liquors from around the world and is always a welcome sight for guests after a day on Halong Bay. Our onboard amenities and recreation activities are next to none. Try a specialized massage in our spa. Day Two The nicest time of the day on Halong Bay is the morning. Head to the upper deck to participate in our daily Tai Chi sessions. Relax with an early morning cup of tea, coffee or juice anywhere you wish on the boat and watch the never ending miraculous scenery unfold before you. Enjoy our buffet breakfast. It is one of the best, if not the best in the region and our guests are always satisfied. We provide a wide variety of breakfast favorites and we are sure there will be something for you no matter what your preference is. After breakfast we board the excursion boat for a side trip to Surprise Cave (Sung Sot). The 100 stair climb is well worth the extraordinary views this grotto worn over millions of years into a lime stone karst. Back onboard it is time to check out of your cabin as we draw closer to the mainland. After a final early lunch and a last goodbye from our crew, you will board our excursion boat and head back to the wharf where you will be met by your return trip vehicle to transfer you to Hanoi. On behalf of the Captain and crew, we sincerely hope that you enjoyed your trip with Signature Cruise Halong Bay and we look forward to your return journey What To Expect Onboard: Lower Deck Our lower deck contains 290m2 of floor space which includes the vessels entrance and reception area. We also have six Signature Deluxe Suites on this level with two double suites (cabin 19.5m2 inclusive/ensuite 5m2) and four twin suites (cabin 26m2 inclusive/ensuite 5m2). Ours Crew also live on this deck with a dormitory and Cruise Manager Cabin. Male and female public restrooms are also available for our guests. Middle Deck Comprised of six suites, all with balconies or terraces, the middle deck is 270m2 in size. Our suites on this level include Signature Double Suites with balconies (cabin 28m2 inclusive/ensuite 5m2), the Signature Elite Family Suite with a private terrace, (cabin 45m2 inclusive/ensuite 6m2) and the Signature Exclusive Family Suite with a private terrace (cabin 32m2 inclusive/ensuite 6m2). Public bathrooms are available on this level. Top Deck The top deck is 260m2 and is home to our well renowned restaurant with a seating capacity for up to 45 people. Our air-conditioned restaurant is 90m2 in size and offers magnificent views. The restaurant is surrounded by an outdoor balcony for those wishing to dine outside. Our exceptional kitchen is fully equipped and contains a huge preparation area. Our large projector screen offers entertainment throughout your cruise. The Captain's cabin and wheel room are on this deck as well as public amenities. Rooftop Sun Terrace This incredible sun terrace is a favorite amongst our guests and features our bar area. The space is 130m2 and hosts up to 30 sun lounges and areas shaded by umbrellas. This charming garden area is at your disposal anytime of the night or day and is the perfect place to watch the wonders unfold around you, enjoy a book or a drink or just relax and sunbathe. Morning Tai Chi classes are held here. On Board Activities & Facilities • Luxury cruising • Superb cabins • Lavish dining • Fully stocked bar • Sun drenched roof top deck • Spa and massage facilities • Vietnamese cooking classes • Tai Chi lessons • Nightly squid fishing • Relax and enjoy a movie • Quiz nights and board games • Private dining options the list is endless. If you have any questions, we can answer those through GetMyBoat's messaging platform before you pay. Just hit, "Request to Book" and send us an inquiry for a custom offer.
Captain is included.

A captain is provided by the listing owner to host and operate the trip.
Luxury, Events & Large groups

Passenger Boat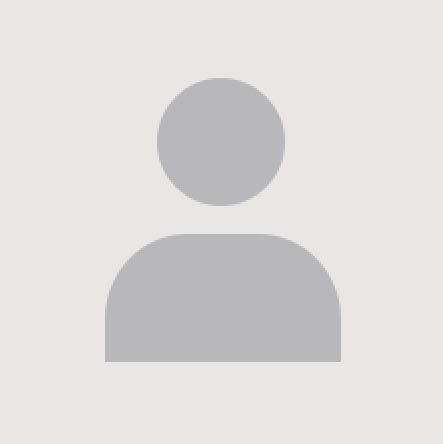 Owner:

Candy

We arrange all cruise in Halong Bay and Mekong delta for charter and joining cruise from Budget to Luxury Cruise. Also crossing cruise from Vietnam to Cambodia.
Approximate Location
You'll get directions for the exact departure location when you make a booking inquiry.
Cancellation Policy
Full refund up to 5 days prior.
Similar Listings