2-Person Yamaha WaveRunner EX Deluxe Jet Ski Rental in Winter Garden, Florida
Hit the water in style with this Jet Ski for up to 2 people. Starting at just $100 USD per hour, this Jet Ski can be yours for a wonderful trip in Winter Garden, Florida. Rates: • $100 USD per hour (2 people maximum) Rates Include: • Rent of the Jet ski • Safety required What you can expect: Get ready for a memorable experience and enjoy the sun and the surf. If you have any questions, we can answer those through GetMyBoat's messaging platform before you pay. Just hit, "Request to Book" and send us an inquiry for a custom offer.
Captain is optional.

You decide if you would like to book with or without a captain.
Jetskis & Personal Watercraft

Jet Ski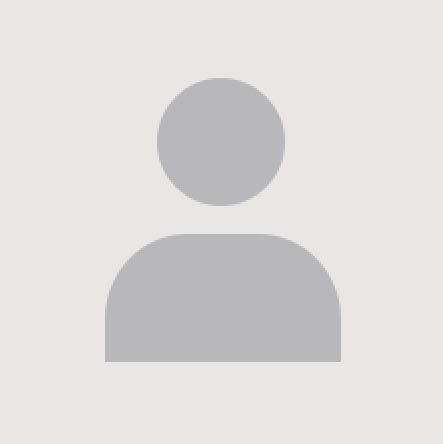 Owner:

Shane
Features & Details
Life jackets/required safety gear
Watersports Equipment
Trailerable
Inboard Engine
Single Engine
Fuel type: Gas
Wheel steering
Approximate Location
You'll get directions for the exact departure location when you make a booking inquiry.
Cancellation Policy
Full refund up to 2 days prior.
Additional Terms & Information
Shane Oehling, Lessor of PWC on www.getmyboat.com RELEASE AND WAIVER OF LIABILITY, ASSUMPTION OF RISK, AND INDEMNITY AND PARENTAL CONSENT AGREEMENT ("AGREEMENT") IN CONSIDERATION of being permitted to use in any way in BOAT / PERSONAL WATERCRAFT RENTAL activity and any activity associated with it (hereinafter referred to as "Activity or Activities"), I, for myself for personal representatives, assigns, heirs, and next of kin: 1. ACKNOWLEDGE, agree, and represent that I understand the nature, care, and innate requirements of boat operation / personal watercraft riding Activities and that I am qualified, in good health, and in proper physical condition to participate in such Activity. I further agree and warrant that if at any time I believe conditions to be unsafe, I will immediately discontinue further participation in the Activity. 2. FULLY UNDERSTAND THAT: (a) BOAT OPERATION AND PERSONAL WATERCRAFT RENTAL AND RIDING ACTIVITIES INVOLVE RISKS AND DANGERS OF SERIOUS BODILY INJURY, INCLUDING PERMANENT DISABILITY, PARALYSIS, AND DEATH ("RISKS"); (b) these Risks and dangers may be caused by my own actions or inaction's, the actions or inaction's of others participating in the activity, the condition in which the Activity takes place, or THE NEGLIGENCE OF THE "RELEASEES" NAMED BELOW; (c) there may be OTHER RISK AND SOCIAL AND ECONOMIC LOSSES either not known to me or not readily foreseeable at this time; and I FULLY ACCEPT AND ASSUME ALL SUCH RISKS AND ALL RESPONSIBILITY FOR LOSSES, COSTS, AND DAMAGES I incur as a result of my participation or that of the minor in the Activity. 3. HEREBY RELEASE, DISCHARGE, AND COVENANT NOT TO SUE Shane Oehling, respective administrators, directors, agents, Boat and PWC Manufacturers, officers, members, volunteers, and employees, other participants, any sponsors, advertisers, vendors, and, if applicable, owner and lessors of equipment and premises of which the Activity takes place, (each considered one of the "RELEASES" herein) FROM ALL LIABILITY, CLAIMS, DEMANDS, LOSSES, OR DAMAGES ON MY ACCOUNT CAUSED OR ALLEGED TO BE CAUSED IN WHOLE OR IN PART BY THE NEGLIGENCE OF THE "'RELEASEES" OR OTHERWISE, INCLUDING NEGLIGENT RESCUE OPERATIONS AND I FURTHER AGREE that if, despite this RELEASE AND WAIVER OF LIABILITY, ASSUMPTION OF RISK, AND INDEMNITY AGREEMENT I, or anyone on my behalf, makes a claim against any of the Releasees, I WILL INDEMNIFY, SAVE, AND HOLD HARMLESS EACH OF THE RELEASEES from any litigation expenses, attorney fees, loss, liability, damage, or cost which may incur as the result of such claim. I HAVE READ THIS AGREEMENT, FULLY UNDERSTAND ITS TERMS, UNDERSTAND THAT I HAVE GIVEN UP SUBSTANTIAL RIGHTS BY SIGNING IT AND HAVE SIGNED IT FREELY AND WITHOUT INDUCEMENT OR ASSURANCE OF ANY NATURE AND INTEND IT TO BE A COMPLETE AND UNCONDITIONAL RELEASE OF ALL LIABILITY TO THE GREATEST EXTENT ALLOWED BY LAW AND AGREE THAT IF ANY PORTION OF THIS AGREEMENT IS HELD TO BE INVALID THE BALANCE, NOTWITHSTANDING, SHALL CONTINUE IN FULL FORCE AND EFFECT. Printed Name of Participant: _________________________________________ Date of Birth _________________________Age__________ Address: ___________________________________________________________________ Phone: ___________________________ Participant's Signature (only if age 18 or over): _______________________________________ Date: _____________________________ MINOR RELEASE AND I, THE ABOVE LISTED MINOR'S PARENT AND/OR LEGAL GUARDIAN, UNDERSTAND THE NATURE, CARE, AND INNATE REQUIREMENTS OF PHYSICAL CONDITION TO PARTICIPATE IN SUCH ACTIVITY. I HEREBY RELEASE, DISCHARGE, COVENANT NOT TO SUE, AND AGREE TO INDEMNIFY AND SAVE AND HOLD HARMLESS EACH OF THE RELEASEE'S FROM ALL LIABILITY CLAIMS, DEMANDS, LOSSES, OR DAMAGES ON THE MINOR'S ACCOUNT CAUSED OR ALLEGED TO BE CAUSED IN WHOLE OR IN PART BY THE NEGLIGENCE OF THE "RELEASEES" OR OTHERWISE, INCLUDING NEGLIGENT RESCUE OPERATION AND FURTHER AGREE THAT IF, DESPITE THIS RELEASE, I, THE MINOR, OR ANYONE ON THE MINOR'S BEHALF MAKES A CLAIM AGAINST ANY OF THE RELEASEES NAMED ABOVE, I WILL INDEMNITY, SAVE, AND HOLD HARMLESS EACH OF THE RELEASEES FROM ANY LITIGATION EXPENSES, ATTORNEY FEES, LOSS LIABILITY, DAMAGE, OR COST ANY MAY INCUR AS THE RESULT OF ANY SUCH CLAIM. Printed Name of Parent/Guardian: __________________________________________________ Address: ____________________________________________________________________ Phone: ___________________________ PARENT/GUARDIAN SIGNATURE (only if participant is under the age of 18): _____________________________________________________________ Date: _____________________